News
Last Update :11/9/2022
2022 NC GCOA Awards: Pat Corso, Quail Hollow CC and Sherwood Forest GC Honored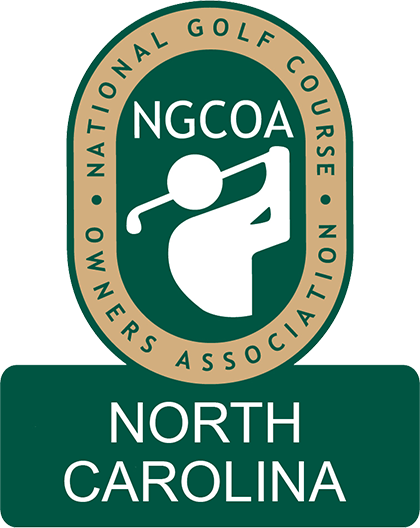 North Carolina GCOA Announces 2022 Award Winners
Corso, Quail Hollow CC, Sherwood Forest GC Honored
For Release Wednesday, November 9th, 12 Noon
Corso Wins Golf Leader Award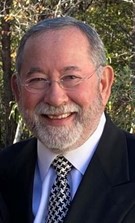 Pat Corso
Pinehurst CC
In recognition of leadership in the golf industry in North Carolina, as evidenced by long-term service to the industry, Pat Corso of Pinehurst, NC has been named the 2022 North Carolina Golf Leader, presented by the North Carolina Golf Course Owners Association, recognizing an individual who has displayed leadership in the golf industry as evidenced by long-term business achievement and/or service to the industry.
Corso became President of Pinehurst Resort & Country Club in January 1987. For 17 years, he guided the renaissance of the Pinehurst Resort to its return to glory, including the world and state rankings of Pinehurst's "crown jewel" No. 2 as the top-rated golf course in North Carolina.
Corso respected the "creed of amateur golf" born in Pinehurst and pinned by Richard Tufts. He was also the leading advocate of the return of professional golf tournaments to Pinehurst. His well-respected relationships with international golf industry leaders led to Pinehurst hosting more individual golf championships than any golf course in the world. Corso was also a leading catalyst behind the unprecedented affiliation with the USGA.
"Pat was dedicated to preserving the history and traditions that make Pinehurst so special, "said Pinehurst President Tom Pashley. "He used the term 'historicity' often when he would speak about the Resort and community. His passion, determination and drive were, and still to this day are, second to none."
Corso has embodied everything a community would want as a leader. He served on numerous committees and boards locally and throughout the state for travel and tourism and economic development. He was a founding board member of the Economic Development Partnership of North Carolina.
In 2011, Corso was named Executive Director for Moore County Economic Development/Partners in Progress, extending his passion for the community at large.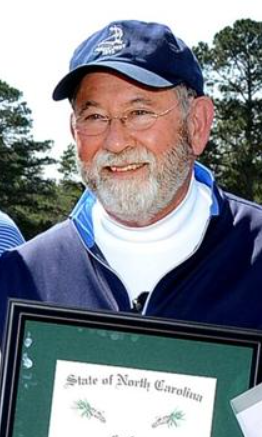 Corso was recognized by the Governor in 2021
His focus was to drive new business to Moore County and to North Carolina. He influenced the location of the world headquarters for Golf Pride and the U.S. Kids Golf Foundation. Along with the newly announced satellite headquarters for the USGA, many local economic success stories can be credited to Corso because of his determined efforts on behalf of the community he has grown to love. In 2021 the Governor named him to The Order of the Long Leaf Pine.
Quail Hollow Country Club
Wins Course of the Year Award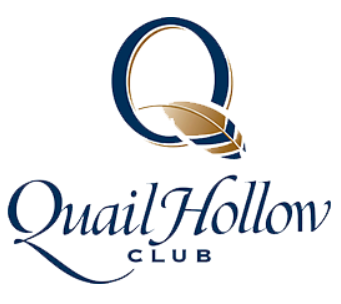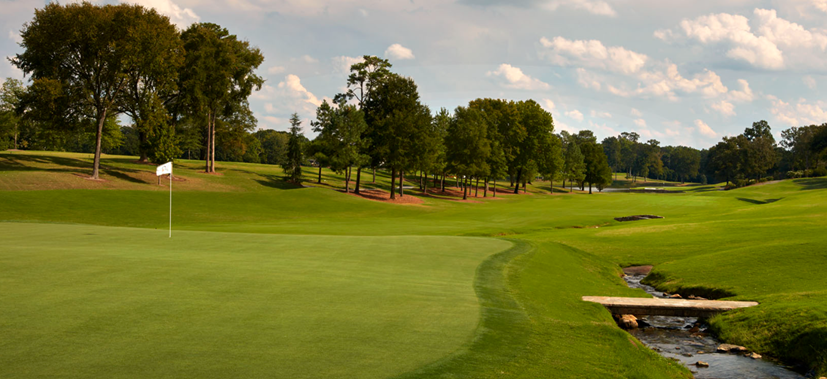 Quail Hollow CC
Quail Hollow Country Club in Charlotte has won the 2022 North Carolina Golf Course Owners Association Course of the Year Award, in recognition of outstanding business success over the past year.
Quail Hollow Club has successfully hosted some of the most prestigious tournaments in golf, including the Wells Fargo Championship and the 2017 PGA Championship. The course is always impeccably maintained and considered one of the best in the country. The club hosted the 2022 Presidents Cup Match to rave reviews before an international audience of millions. The US Team was victorious by a comfortable margin, 17.5 to 12.5, ultimately secured by Xander Schauffele at Quail Hollow.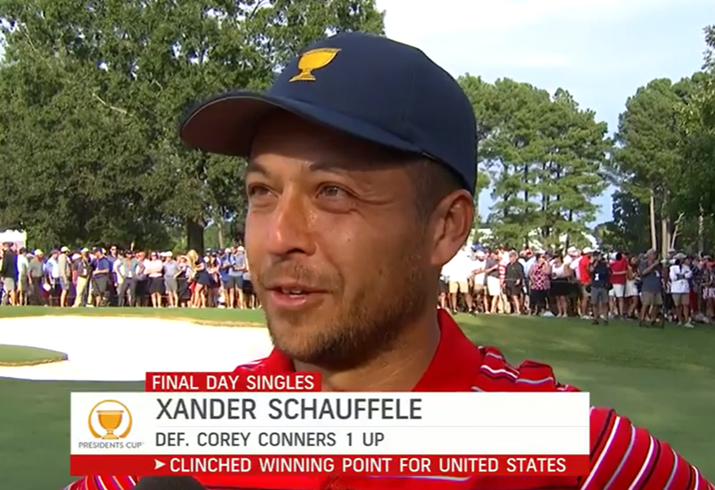 Since 2003, the Wells Fargo Championship has raised over $20 million for charity. Champions for Education is the non-profit arm of the Wells Fargo Championship and has been in operation since the tournament was founded in 2002.
The Quail Hollow golf course was originally designed by famed golf course architect George Cobb in 1961 to capture the beauty as well as challenging terrain of the Piedmont region. In the intervening years, the course has undergone a series of improvements, including modifications to several holes by Arnold Palmer in 1986, a redesign by Tom Fazio in 1997 and modifications by Tom Fazio to several holes in the summer of 2016. In the spirit of continual improvement here are…
SIGNIFICANT MOMENTS IN THE HISTORY OF QUAIL HOLLOW CLUB
April 13, 1959 - First Meeting of Founders
June 3, 1961 - Golf Course opened
September 14, 1967 - Clubhouse opened
June 1969-1979 - Kemper Open Invitational Golf Tournament
September 1980-1989 - World Seniors Invitational Golf Tournament
July 1985 - Holes 3,7,9, and 17 modified by Arnold Palmer
September 1997 - Course Reconstructed by Tom Fazio
July 2000 - Clubhouse renovated
Spring 2001 - Practice Facility reconstructed
May 2003 - PGA TOUR returns to Quail Hollow Club; David Toms Inaugural Champion
Winter 2008 - Member's Pavilion constructed behind 18 green
April 2009 - Inaugural Wells Fargo Championship PGA Tournament
Summer 2010 - Club selected by PGA of America as site of 2017 PGA Championship
Summer 2013 - All greens transition from bentgrass to MiniVerde bermudagrass.
Winter 2015 - Club selected by PGA TOUR as site of the 2021 Presidents Cup
August 2017 - 99th PGA Championship
Summer 2019 - Practice Facility, Driving Range, and Learning Center Completed
Summer 2020 - New Front Entrance Completed
August 2021 - Tennis and Pickleball Facility Completed, Dining Room Renovation
September 2022 - Presidents Cup
Sherwood Forest GC Wins Sustainability Award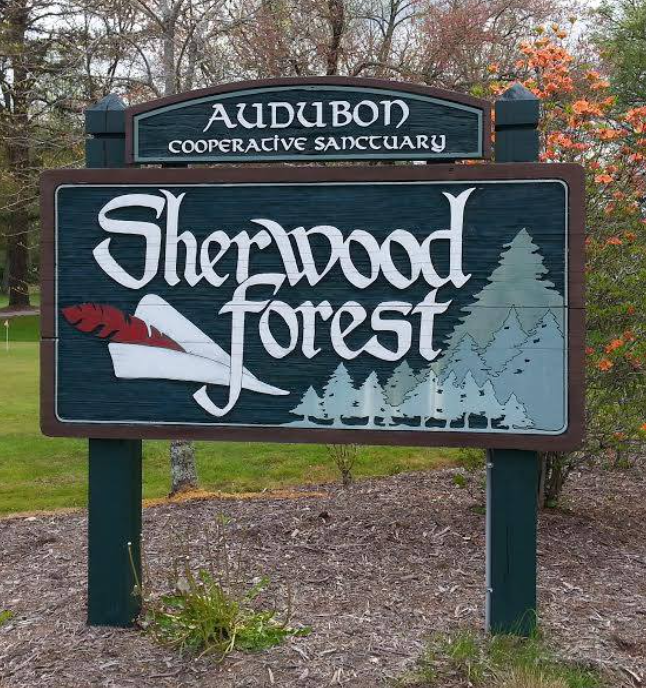 The course is a designated Audubon Cooperative Sanctuary.
Sherwood Forest Golf Club in Brevard, NC has won the 2022 North Carolina Golf Course Owners Association Sustainability Award, in recognition of ability to incorporate sustainability and environmental stewardship into operating practices.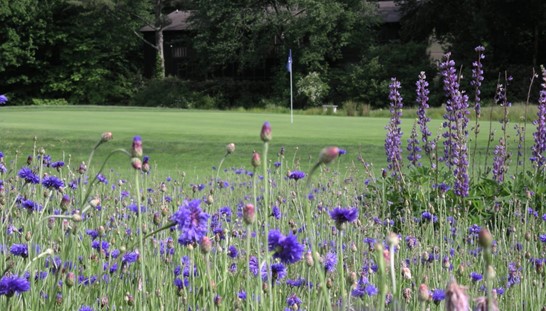 Wildflowers abound on the Sherwood Forest course.
Sherwood Forest Golf Club has achieved designation as a "Certified Audubon Cooperative Sanctuary" through the Audubon Cooperative Sanctuary Program for Golf Courses. "Sherwood Forest Golf Club has shown a strong commitment to its environmental program. They are to be commended for their efforts to provide a sanctuary for wildlife on the golf course property," said Christine Kane, CEO at Audubon International. Sherwood Forest Golf Club's accomplishments include Extensive native acreage on the property, reducing irrigated areas to conserve water, establishing buffers around water bodies, providing excellent wildlife habitat and conducting water quality testing.
On Sherwood's 18-hole, par 3 course, unlucky shots can land in wildflower beds, native plant areas, or plop right into the Little River. Fun and challenging for all ages and skill levels, the course is open to the public year-round. On this course you may find llamas carrying golf bags, and bluebirds nesting in boxes along the fairways. The course is home to weekly play by both men's and women's leagues. Golf carts are available, of course, but llamas are also sometimes an option for hauling bags and clubs. Sherwood's course hosts several tournaments to benefit local charities.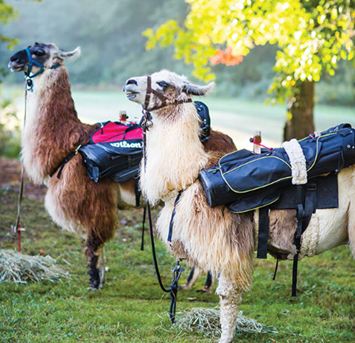 Unorthodox caddies – the llamas at Sherwood Forest
"The Sherwood Forest Golf Course embodies our community's commitment to enjoying and protecting the natural environment of this mountain ecosystem. We strive to live in harmony with our natural surroundings by maintaining a sustainable balance between nature and the human presence," said Carolyn Graham, who led the certification effort. "Because the course is located at the headwaters of the Little River, protecting water quality is central to the way the course is managed. We irrigate with rainwater, use chemicals sparingly and dispose of waste safely."
[ More News ]